"Indigo Radio" is an hour-long show hosted by Paris Rex Norvell every Tuesday and Thursday from 5-6 p.m.  Paris features an eclectic blend of alternative and underground music with everything from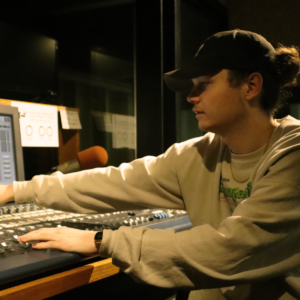 old hidden gems to the freshest finds coming up in new music today.  "Indigo Radio" serves as a curated and specially selected mix of hip-hop, indie, electronic music and more.
Paris Rex Norvell is a senior at UCM majoring in digital media production.  He is also an assistant producer for PBS station KMOS-TV and a freelance producer for NPR station KCUR 89.3 FM in KansasCity.