by Chance Chamberlain
Snap Reactions is a column where two new albums and one classic album are reviewed briefly after just one listen, providing instant thoughts and feelings often lost with multiple listens of an album. This week's releases are Danny Brown's "uknowhatimsayin¿" and *Gatecreeper's "Deserted." The classic album of the week is Grateful Dead's "American Beauty."
Danny Brown – uknowhatimsayin¿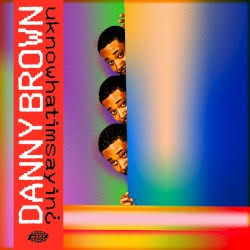 Danny Brown is back after a lengthy hiatus, and he brought an arsenal with him. "uknowhatimsayin¿" is a journey filled with witty rhymes, calculated flows and head bobbing production. Danny limited his production load this time around, adding Q-Tip (A Tribe Called Quest) as executive producer, allowing him to hone in on his raps. The focus on songwriting is apparent as Brown effortlessly strings together unique quips and quotable punchlines. "uknowhatimsayin¿" is like fine wine–an album that will only get better with age.
Gatecreeper – Deserted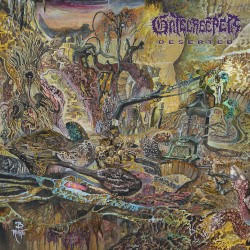 Arizona death metal powerhouse Gatecreeper is back with a chip on their shoulder. In the three years since their 2016 release "Sonoran Depravation," the band has built upon their strengths, constructing an album full of intensity. "Deserted" is a project packed full of chunky riffs, heavy drops and blood curdling vocals and effortlessly fuses elements of death metal and hardcore punk. Dark riffs and deep growls push the album as the drums provide a punishing kick to keep the head-banging on overdrive.
Grateful Dead – American Beauty 
Grateful Dead released "American Beauty" Nov.1, 1970. This was their second installment in 1970, continuing the folk-rock and country sound established on "Workingman's Dead," the band's first studio album. "American Beauty" further cemented the success of the Grateful Dead, peaking at number 30 on the Billboard Top 200 and earning double-platinum certification in 2001. "American Beauty" acted as a controlled version of the live shows that made the Grateful Dead popular. The record label pushed for clean execution and that is exactly what they got. "American Beauty" is one of the most essential albums for any music lover.